Old Coins something something offers abound!
Tagline is catchy. Tagline is fun.
First Section Headline
EDUCATE YOSELF probs...
Regardless of your background and knowledge level, when it comes to selling coins, you need someone you can trust. With a lifetime of numismatic experience and over twenty years in the industry, Kevin Wolter has built an exceptional reputation based upon his motto of honesty, integrity and professionalism in every transaction that has helped propel him to becoming one of most-trusted, reputed and competitive coin and precious metals buyers in the nation.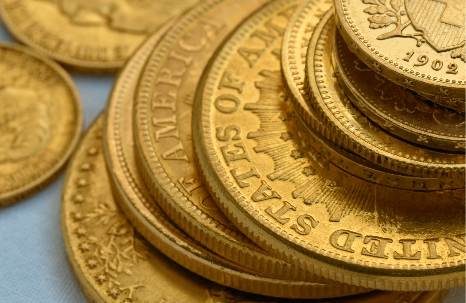 "My son and I spent about 30 min asking questions about are coin collection and got waaaay more information then any other coin shop we had been to in town. Let us know exactly where we stood with what we have and definitely left a spark to continue the collection past on to us and start coin hunting. Thank you for your honesty and time we will be back."
Paragraph detailing how they're experienced in this and have knowledge spanning both commonly known coins and foreign ones. 
Local Emphasis/Reliability/Promise section etc.
Do the Thing and Get A Thing!